Passing Through the Dream… is a collection of short stories that fuses the culture of Western Europe with esoteric Islam. Enter a world where time and space melt away to reveal hidden truths; where the darkness of the twenty-first century is infused with the light of comedy and humour and where unexpected events can turn your view of life inside-out.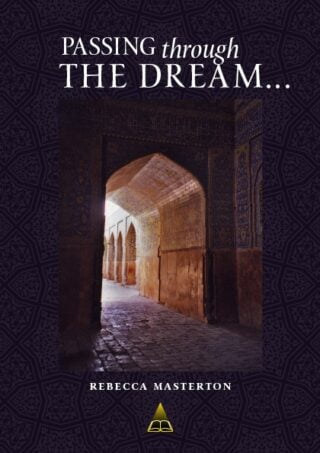 Price £18/$20 including postage.
To pay by card, please click on the button and select Check out as guest.
For Australia, you can order here: https://www.shiabooks.com.au/products/passing-through-the-dream-rebecca-masterton?_pos=1&_sid=2f8b3fdb9&_ss=r
Definitely recommend purchasing and reading. Very intriguing, and quite magical in a very strange way. Dr. Rebecca somehow combines very unlikely combinations, which for some reason opens doors within the imagination, allowing an amazing visualisation of the words. I remember reading this at university, having purchased a copy from the author Herself.

A. Kassim Hassan, 2016